How many times have you crocheted something only to find out it is too small or too large? Then, thought 'why didn't I take the time to make a gauge swatch'? 
---
Taking the time to check the gauge is an important step when crocheting anything, but extremely important when crocheting apparel. 
If your gauge is not correct, the item may be larger or smaller than intended - a frustrating experience if you have created the whole project only to find out it doesn't fit. Not only have you wasted all that time, but also the cost of the yarn -- if you're like me, you won't unravel it all. And, in my case, I rarely will crochet the same item twice -- so guess what - that item is now a gift! 
Take the time to make a gauge swatch!
I get it! You're eager to start your next project and checking your gauge takes time! I know you just want to get started! Maybe your on a deadline - what happens when it's finished and it is the wrong size? Disappointment! Big time! What is an extra hour or so? 
Heck, if you're like me, you're just happy to have a hook in your hand and the time to crochet! 
Too often I hear -
'I created the swatch according to the yarn label and my project still didn't work'
Why? The yarn label shows recommended hook size, but that doesn't mean the designer used that size hook and I have found quite often, the pattern (or type of stitches used) makes a difference as well. 
For this blog, I used Red Heart Soft Touch yarn - a medium  weight yarn with a recommendation to use a 4.5mm (G - 7) hook size to obtain the gauge of 20 stitches and 26 Rows to equal 4" square.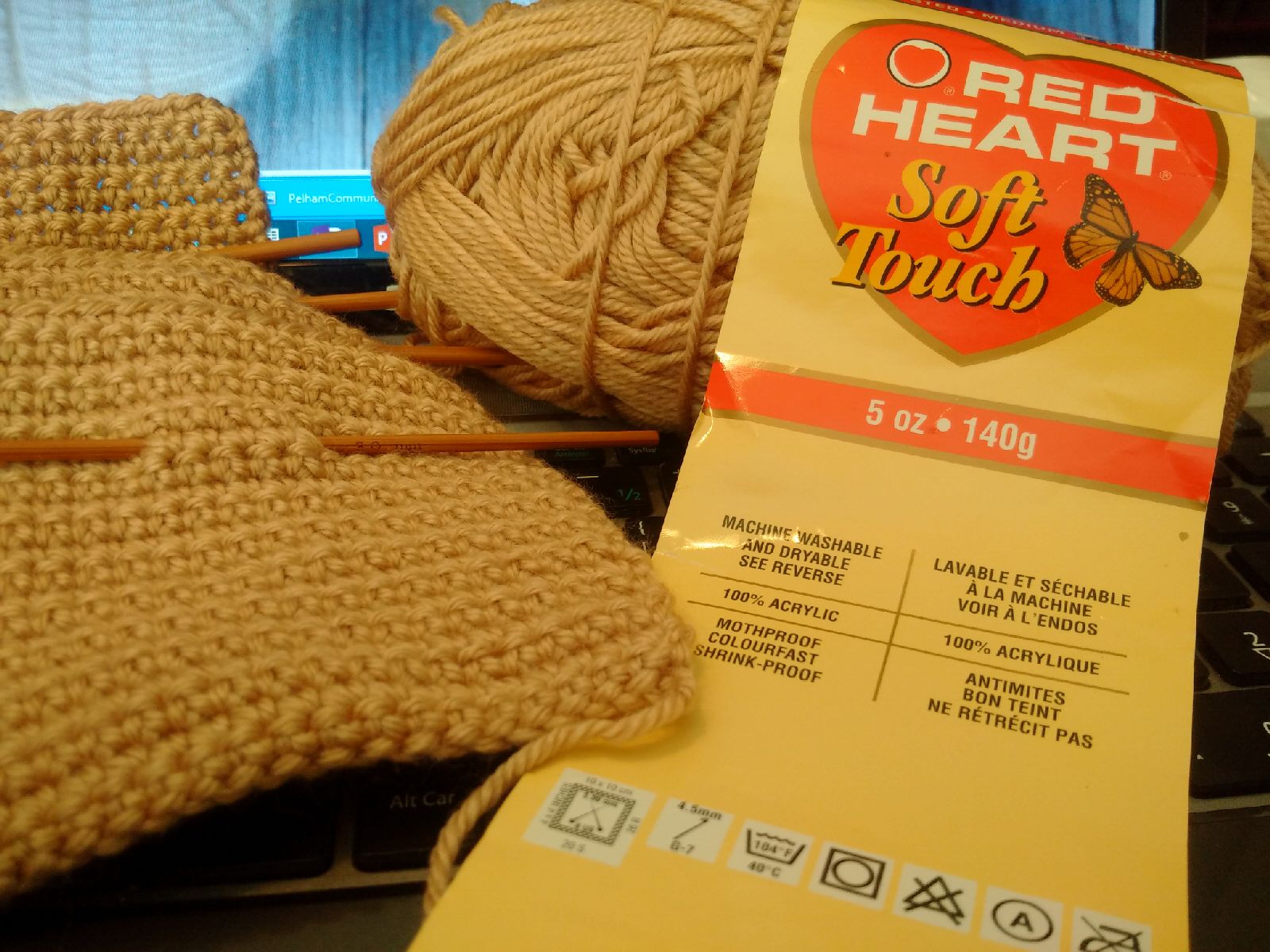 So - starting with the 4.5mm hook recommended I created a foundation chain of 21, to crochet 26 rows of sc stitches. If the gauge is correct, my finished piece should be 4" square.  Guess what, it wasn't. 
I tried again, with a 4.0mm hook and 3.5 mm hook and still the piece was too large... Now without crocheting another piece, I knew the next size down would work - the 3mm hook. But that is based on experience... 
Knowing I was planning on writing this blog post, I crocheted the swatch again, this time using the 3.0mm hook -- and guess what? The gauge was finally right! 
So one evening and 4 swatches later, I had the correct gauge for the yarn I chose. 
But wait, it doesn't stop there.  
I recommend, always following the gauge on the pattern itself.  The gauge may be different than the yarn manufacturers' recommended gauge and hook requirements.   
For example:
As a designer, I like my crochet projects to have tightly formed stitches - to me, it just looks better. Therefore, I almost always select a hook at least one size smaller than the yarn recommendations before designing a new pattern.  A gauge on one my patterns may be something like 20 dc and 10 rows = 4". In this case, you will want to follow the gauge on the pattern, starting with the hook size recommended on the pattern. Take the time to check, in the end you will be glad you did. 
Now even though I had to go to a 3.0mm hook to attain the correct gauge for this swatch. If I were designing with this yarn, I would use a 3.5 mm hook -- I just like the way the stitches come together and look much better than if I were to use the 3.00 mm hook...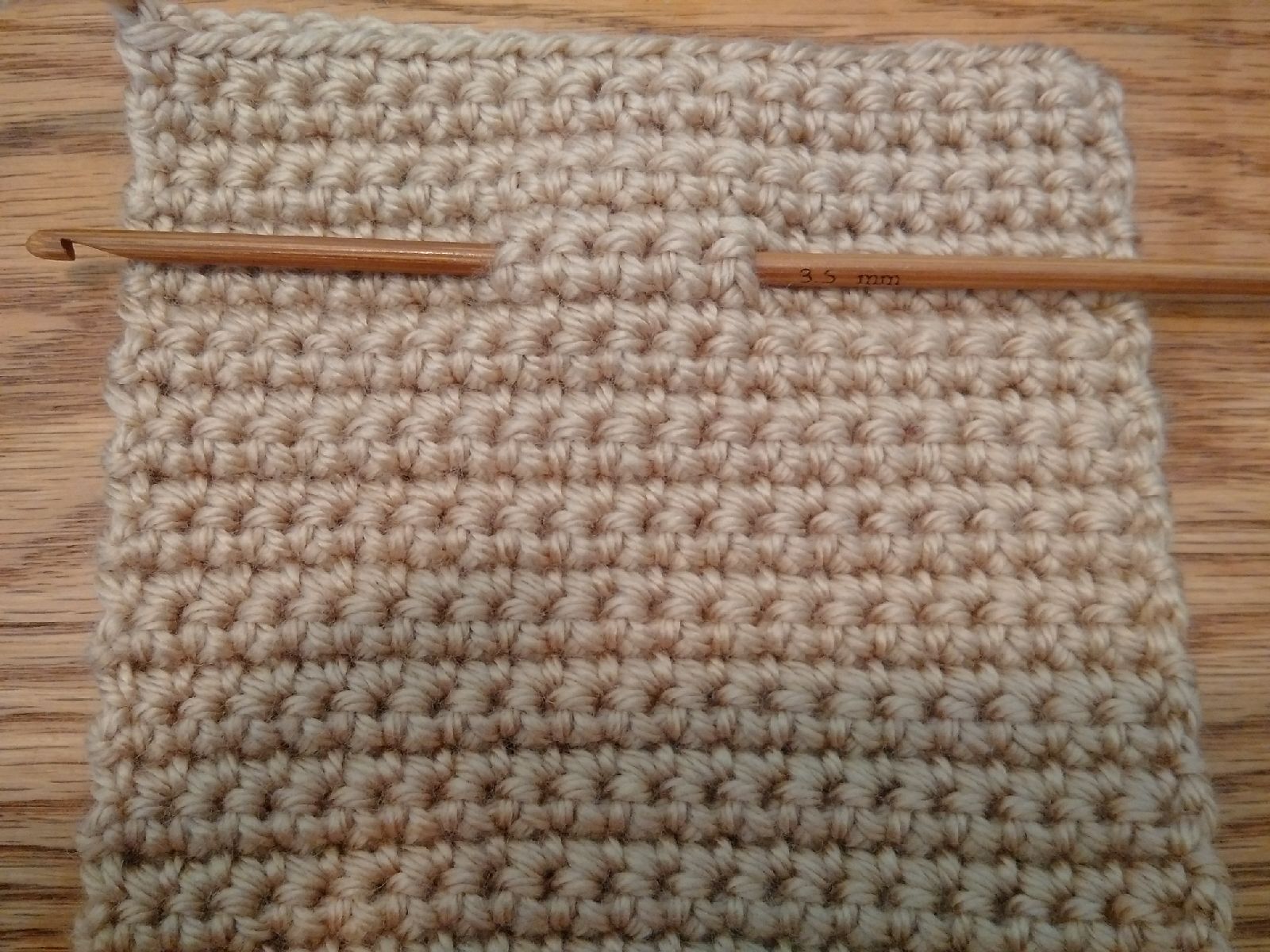 I hope this helps in your efforts to crochet more and better! Watch for upcoming posts on what you can do with all those crocheted swatches. If you're like me, you don't unravel them... 
Have a crochetful day!