CRAFT ONTARIO ANNOUNCES DEPARTURE OF CEO EMMA QUIN AND INTRODUCES JANNA HIEMSTRA AS INTERIM CEO
---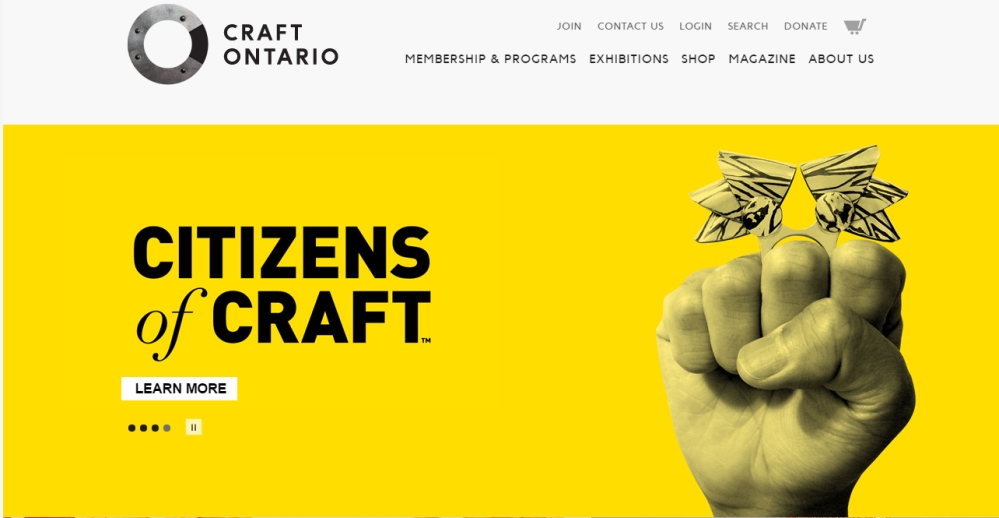 TORONTO (March 17, 2017) – Craft Ontario today announced that Emma Quin, Chief Executive Officer, will leave the organization after 25 years of dedicated service, effective April 14, 2017, to pursue a new opportunity. The Board of Directors of Craft Ontario will announce plans for a national search for the next permanent CEO, later in 2017. In the interim, her responsibilities will be assumed by Janna Hiemstra, Curator & Director of Programs as Interim Chief Executive Officer.

"Emma's quarter of a century with Craft Ontario has led our organization through expansive development and new frontiers. We are sincerely grateful for all that was accomplished during Emma's tenure from the amalgamation of the Craft Ontario Gallery, Shop, Inuit & Native Gallery, administrative offices and programming space under one roof at 1106 Queen Street West to the extensive craft and cultural programs for our members and craft community," says Taliaferro Jones, Chair, Board of Directors, Craft Ontario. "The Board of Directors would like to thank Emma for positioning Craft Ontario as an organization that enriches lives through the vibrancy and diversity of craft and its makers."

In the past 10 years leading Craft Ontario, Quin reestablished the exhibitions program with the launch of the Craft Ontario Gallery and in 2008 she successfully launched Studio Magazine, Canada's only national magazine devoted to contemporary craft practice. She worked to strengthen regional programming through projects such as Craft Export Readiness and Growing Ontario's Craft Community. In 2014, she re-branded and renewed the organization's vision, and launched a new website. She consistently advocated for the sector and was instrumental in spearheading and managing the movement Citizens of Craft. She worked to put Ontario and Canadian craft on the international stage, and as an active curator of the Naked Craft Network, the international research project that brought together the best of contemporary Canadian and Scottish craft, she helped organize symposiums, traveling exhibitions and craft residencies. In 2009 she played a leading role in the management of Canada`s participation at the 2009 Cheongju International Craft Biennale (CICB), South Korea, and most recently she has played an instrumental role in the co-creation of the Inaugural Canadian Craft Biennial.

"It is with a heavy heart that I leave Craft Ontario, but I would like to thank the members, the donors and the staff for such a rewarding experience. Together, we were able to grow not only our organization but the footprint for all makers in Ontario and Canada," says Emma Quin, outgoing Chief Executive Officer, Craft Ontario. "I have full confidence in the leadership of the Board of Directors and Interim CEO Janna Hiemstra that our new vision and growth will continue on this positive trajectory to put craft and the craft economy at the forefront of the arts community."

As the Interim Chief Executive Officer, Janna Hiemstra brings 10 years of institutional knowledge of Craft Ontario, with the last three as Curator & Director of Programs. She holds a degree in Criticism and Curatorial Practice from OCAD University and has taught craft history courses for Sheridan College's Craft & Design Program. Her experience as an Executive Committee member of the Canadian Society of Decorative Arts adds to the depth of her knowledge.

With the direction of the Board of Director's Strategic Plan and the renewed vision for Craft Ontario, Hiemstra will lead the organization, its staff and its members to sustaining a dynamic creative community that embraces craft. Her expertise in programming will sharpen the organization's focus on growing craft maker's potential and the needs of its members, while her curatorial experience will shape the future of craft exhibitions and elevate the discourse of craft in our communities.

Craft Ontario wishes Emma Quin the best of luck in her new endeavors as the organization continues on its mandate to support and advocate for craft and its makers.