Every now and then, I run across something old to make new again - this may just be one of those to regenerate.
---
If you follow along with my blog posts, you probably know I have quite the collection of crochet pattern books -- some going back to the 1800s. Today, as I pulled out the next pattern book in my efforts to document my collection, I ran across this unique pattern for a pineapple-shaped Hot Plate Mat titled 'Bottle Cap Crochet'. Needless to say, I was intrigued. 
Here I am thinking it is some kind of stitch pattern I have never seen before, when in reality it is comprised of standard stitches that cover metal bottle caps. So, now, my brain is going in circles thinking of the possibilities.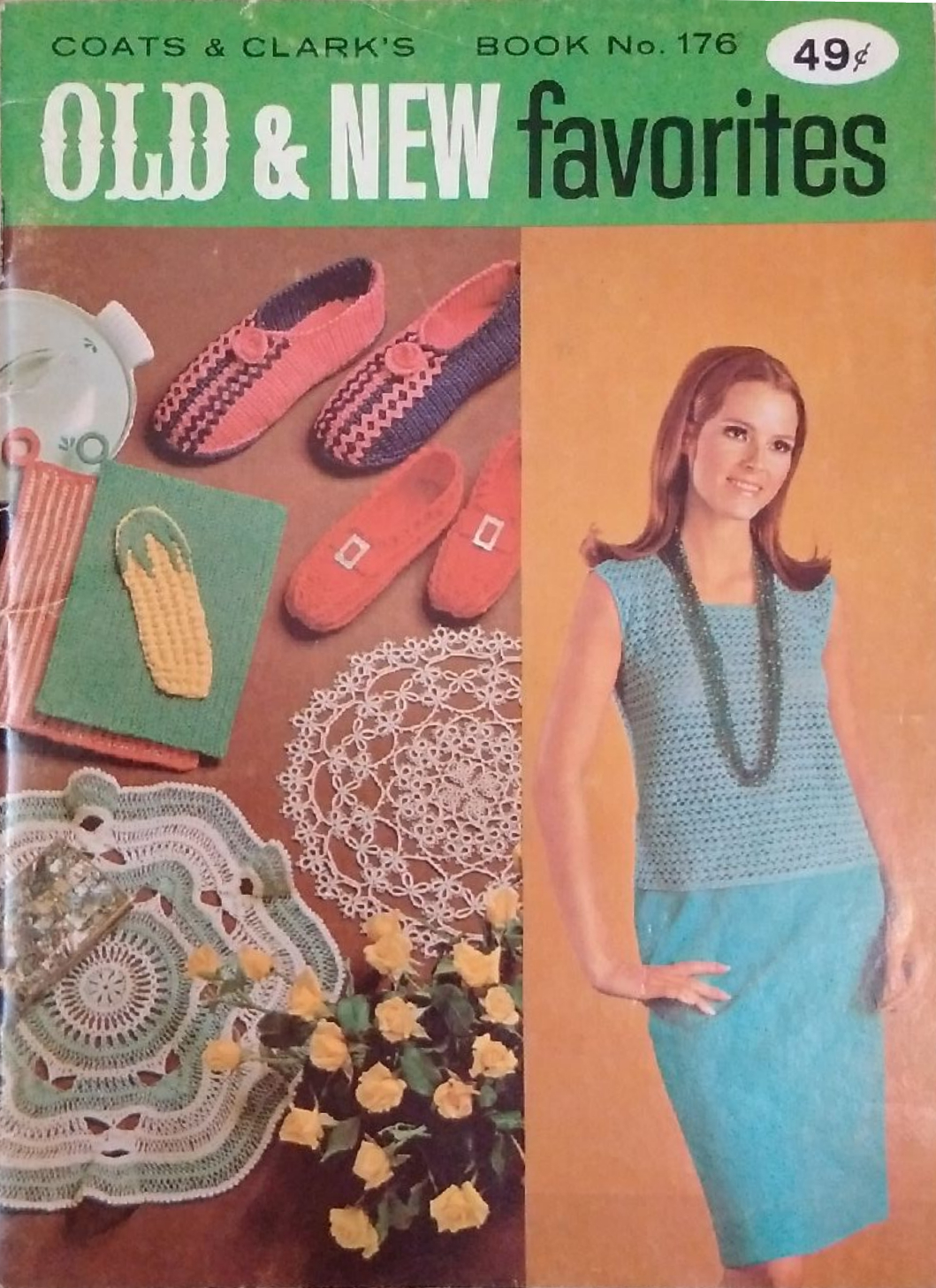 The pattern is in Coats and Clark's 'Old & New Favorites' Book No. 176 with a reprint date of 1974 (I believe the original was 1967 - which makes more sense given the image of the woman on the cover).  Funny however, I actually made the design on the cover years ago - a simple style that doesn't look dated when paired with today's styles. I also made the "Lovely Lagoon" Crocheted Tablecloth in this book -- but, of course, I gave it away. The sad thing is, I can't remember to whom I gave it...
Bottle Cap Crochet
So, my thought process on this:
in the 60s and 70s bottle caps were metal - so the hot plate principle would work.
while there has been a rejuvenation of bottle drinks with metal caps, and certainly in beer bottles - I suppose I could collect enough to make something.
what could I do with the plastic caps on pop bottles today?
too many ideas, where to start?
First things first -- collect the bottle caps! Plastic and metal. Decide on the cotton thread or yarn to use. Shop craft sites for ideas? Or, just wing it! I know I have a few ideas already -- and they don't include hot plates...
The possibilities are endless... Can't wait to get started!