Everyone knows I collect and absolutely love owls, but now it seems I have a pom-pom fetish too!  
---
I'm not exactly sure why, I've always loved the fuzzy little balls, but recently have been spending a lot of time looking up the history behind pom-poms and the different uses. I think some of this interest stems from the unique pom-poms on the head of the Hungarian doll my grandparents brought for me from the old country in the 60s.  
What I have discovered is some of the originating pom-poms were derived from the Hungarian Hussar's uniforms with other military regiments and even clergy using the colours and styles of various pom-poms to denote rank, regiment, etc. Fascinating. I am of Hungarian descent, but would never have guessed the pom-pom goes back in history to Hungary. I've always thought the pom-poms on my doll's head were meant to represent hair. It wasn't until today, I discovered this was actually a hat worn by Hungarian women. I couldn't imagine that today...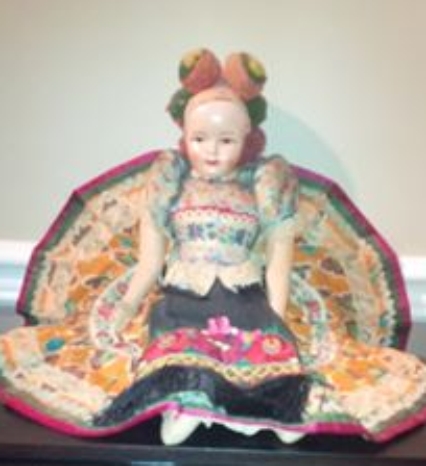 That being said. I've always loved tassels and dangling things from my purses, coats and jackets, and my boots. I've even started making my own recently. Watch for them.. 
But, what spurred this post was finding this pattern for a Christmas pom-pom wreath pattern in among my collection of crochet patterns. As you know, I have been documenting my pattern collection as some of what I have dates back to the 1800s.  So this pattern I can't find anywhere... I have searched and searched. There doesn't seem to be any reference to it on-line.. Judging by the look of the pattern with a hole in the top where the pattern was obviously removed, it appears this would have been a free pattern (as it states) offered by a department store and/or yarn company once upon a time - maybe Woolworth or Zellers years ago. There is no branding of any kind on the pattern. Even the yarn called for in the pattern is a generic chunky and worsted weight - again no name brands...  Interesting - for the crafters of the day...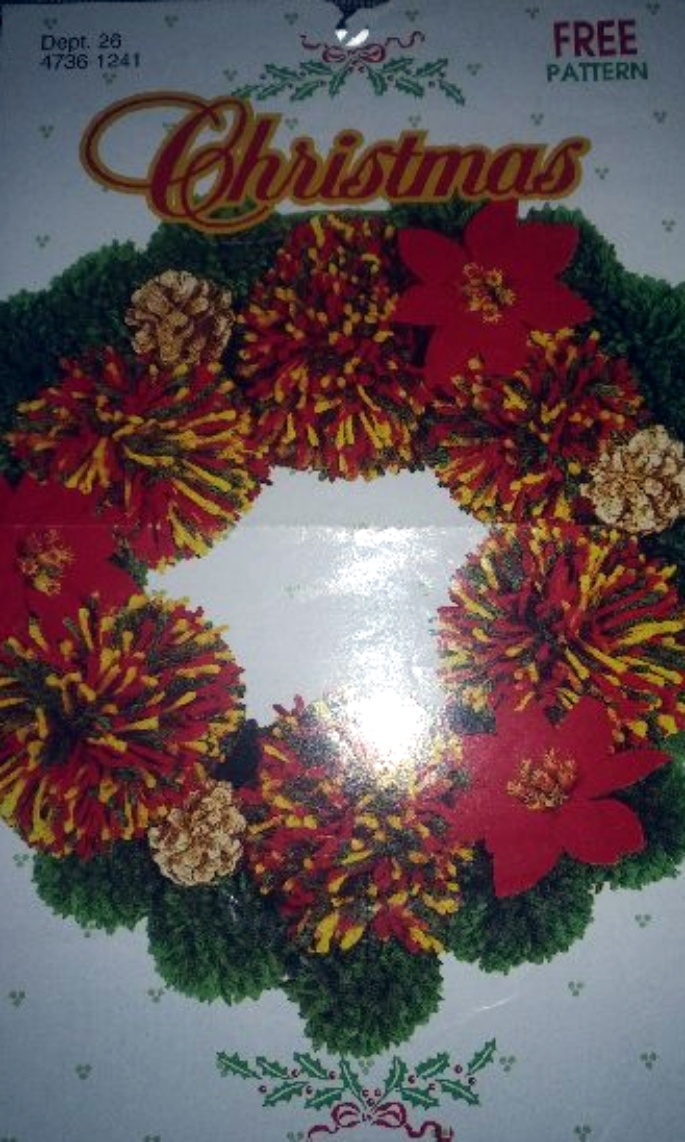 Anyway, I find this pattern rather ugly, but for more ideas just search pom-pom wreaths - there are hundreds of beautiful ideas. I'm sure I will come up with one or two myself, but currently I'm working on a pom-pom rug or mat.. 
Funny how when you talk about pom-poms there are three images that pop into people's head:
pom-poms on the top of a hat
cheerleader's pom-poms
and for those of us old enough, the pom-pom fringe that adorned many car windshields (we won't go there again).... 
That being said, are pom-poms making a come back? 
Just walk through any mall, craft show or even Michael's - you will find a variety of products with pom-poms - from hats and scarfs, to keychains, toys and home decor.  Today, we also ran across this post from the Modern Man facebook page: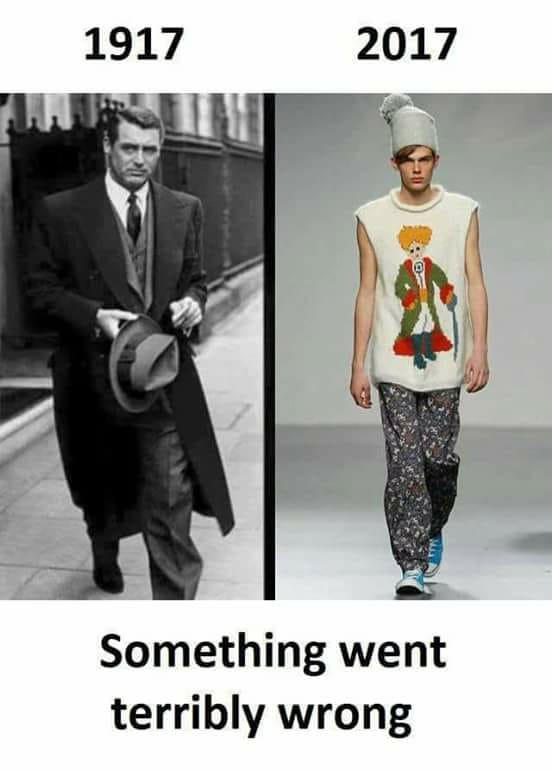 Besides the 1917 image being from the wrong era, the 2017 image hat, pom-pom and knitted wear. In reality watch any fashion runway these days, there is almost always a variety of crocheted or knitted wear featured today... 
If you've never made a pom-pom, it is pretty easy to do - especially if you have a variety of sizes of pom-pom makers. Annie's Attic also sells a pom-pom and tassel making kit.
Have fun making pom-poms... I know I will.